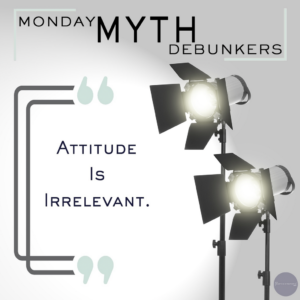 Dear sweet, passionate, talented actors, let's have a chat 🍿⁠
⁠
Put your feet up, fill up your mug—we hope you'll stay until the end. ⁠
⁠
𝙇𝙚𝙩'𝙨 𝙩𝙖𝙡𝙠 𝙖𝙗𝙤𝙪𝙩 𝙩𝙝𝙚 𝙩𝙝𝙞𝙣𝙜𝙨 𝙩𝙝𝙖𝙩 𝙧𝙚𝙖𝙡𝙡𝙮 𝙢𝙖𝙩𝙩𝙚𝙧 𝙞𝙣 𝙩𝙝𝙞𝙨 𝙞𝙣𝙙𝙪𝙨𝙩𝙧𝙮.⁠
⁠
Having undeniable talent, working hard at your craft, constantly training and learning new ways to grow & improve are all extremely valuable (and necessary) prerequisites to having a successful acting career. ⁠
⁠
But actually, there's more…⁠
⁠
First, let's take a moment to remind ourselves that this industry we've decided to tackle is 𝘩𝘢𝘳𝘥. ⁠
⁠
Like, really, 𝘳𝘦𝘢𝘭𝘭𝘺 hard.⁠
⁠
We've signed up for long hours, emotionally draining work, a daunting (and sometimes intimidating) blend of personalities and countess "no's."⁠
⁠
It's an industry sometimes requires "thick skin," as they say. ⁠
⁠
But what that also means is that when we're in our 11th hour of work, we want to be surrounded by 𝗴𝗼𝗼𝗱 𝗽𝗲𝗼𝗽𝗹𝗲. ⁠
⁠
Surrounded by nice, 𝘬𝘪𝘯𝘥 people. ⁠
⁠
Surrounded by people you don't mind working until the 11th hour with. ⁠
⁠
𝘼𝙣𝙙 𝙩𝙝𝙖𝙩 𝙢𝙖𝙩𝙩𝙚𝙧𝙨.⁠
⁠
It matters more than you may think. ⁠
⁠
Part of our job as casting directors is to surround our creative team and sets with decent people who are pleasant to be around.
⁠
No, this does not mean we need (or want) you to shower us with gifts. Nor do we need you to always come in with a smile (you do you).⁠
⁠
We just need you to be a decent human. ⁠
⁠
That's it!⁠
⁠
Being kind, open to new direction, and decent to people regardless of their job title just about checks all the boxes of "decent human."⁠
⁠
Snapping at a casting assistant or being (unreasonably) difficult on set (regardless of your talent), does NOT yield more work. ⁠
⁠
𝙄𝙣 𝙛𝙖𝙘𝙩, 𝙞𝙩 𝙙𝙤𝙚𝙨 𝙩𝙝𝙚 𝙤𝙥𝙥𝙤𝙨𝙞𝙩𝙚.⁠
⁠
Word gets around.⁠
⁠
FAST. ⁠
⁠
𝕋𝕙𝕚𝕟𝕜 𝕒𝕓𝕠𝕦𝕥 𝕨𝕙𝕒𝕥 𝕪𝕠𝕦 𝕨𝕒𝕟𝕥 𝕥𝕙𝕠𝕤𝕖 𝕨𝕠𝕣𝕕𝕤 𝕥𝕠 𝕤𝕒𝕪.⁠
⁠
#themoreyouknow #thecastingdirectorscut #mondaymythdeunker #actorliife