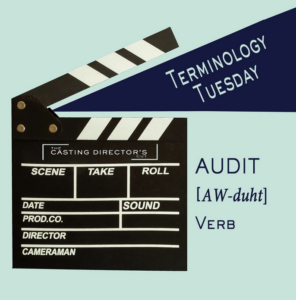 So you've finally started the journey of finding your next acting class.⁠⁠
𝘽𝙪𝙩 𝙩𝙝𝙚𝙧𝙚 𝙖𝙧𝙚 𝙨𝙤 𝙢𝙖𝙣𝙮 𝙤𝙥𝙩𝙞𝙤𝙣𝙨. And it can feel overwhelming. ⁠
⁠
Especially when there's such a significant financial and time commitment. ⁠
⁠
You want to make sure you are choosing the right 𝗵𝗼𝗺𝗲 for 𝘆𝗼𝘂.⁠
⁠
Some studios offer a free or reduced rate audit of their classes. ⁠
⁠
Auditing allows actors the opportunity to assess the class to see if it's the right fit for you. You'll get to see the teacher in action and you are usually able to ask them some questions after class. You'll also get the chance to evaluate the environment to see if you'd feel comfortable in it.⁠
⁠
Here are ⑧ things to look for when auditing a new acting class:⁠
⁠
1. Survey the morale of the class: what does the overall mood feel like? Does it feel supportive? Encouraging?⁠

2. Do the teacher critiques/notes resonate with you? Do you see a noticeable difference in the performances?⁠

3. Does the class structure set the students up for success and growth? Is there variety within the structure?⁠

4. How many students are in the class? ⁠

5. How often do the actors get to work?⁠

6. What commitments are required outside of class?⁠

7. Is there an ability to move up or to another level?⁠